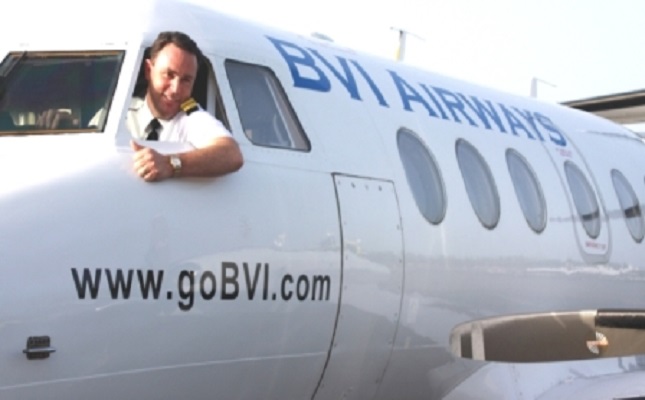 CJRP TRAVEL, in partnership with BVI AIRWAYS has announced that its first flight between Tortola and Antigua via Anguilla and St Kitts will commence on Friday, May 24th, 2013.
A statement from the company said tickets will go on sale May 5th at the promised introductory promotional fares of US$94.00 one-way before taxes and charges.
The weekly flights will operate on Tuesdays and Fridays, however in the introductory period flights will only be offered on Fridays.
CJRP flights depart Tortola at 12:30pm and arrive into Anguilla at 1:00pm. Depart Anguilla at 1:15pm and arrive into St. Kitts at 1:45pm. Depart St. Kitts at 2:00pm and arrive into Antigua at 2:45pm.
The return flight from Antigua leaves at 4:45 pm and arrives in St. Kitts at 5:15 pm. Departs St. Kitts at 5:30pm and arrives into Anguilla at 6:00pm. Departs Anguilla at 6:15pm and arrives into Tortola at 6:45pm.
Manager Director, Neville Gumbs stated that, "CJRP TRAVEL, is the cheaper way to book. We first began service to St. Kitts, in partnership with Trans Anguilla Airways, in November 2012 from Anguilla and since then we've brought hundreds of families and friends together as it has proven to be one of our strongest routes.
We have bridged the gap between Anguilla and St. Kitts and come May 24th, look forward to doing the same with Tortola and Antigua."
CJRP looks forward to announcing and launching new routes in the very near future. For more information, visit www.flycjrp.com or connect with the company on Facebook at www.facebook.com/cjrptravel.